Regular price
Sale price
$19.99 USD
Unit price
per
Sale
Sold out
I designed this triangle bar combo with the entrepreneur in mind. 
The 3 way win is something that helps everyone win.
You, Influencer, Customer
You, GOD, Your Business
You, Money, Goals
Are you seeing the vision?
Every triangle design I found was facing down and that wasn't going to fly with me.  
I wanted something that represents showing the strong bases we have built and the only way to go is up.  
Reminding us that:
I can live my dreams
I can make money 

I can serve others with my products.
The bottom bar is showing us we did make this happen.  Whether it's the first dollar of 100,000 dollars.  I DID make my dream happen.
18K Gold Plated Stainless Steel 

View full details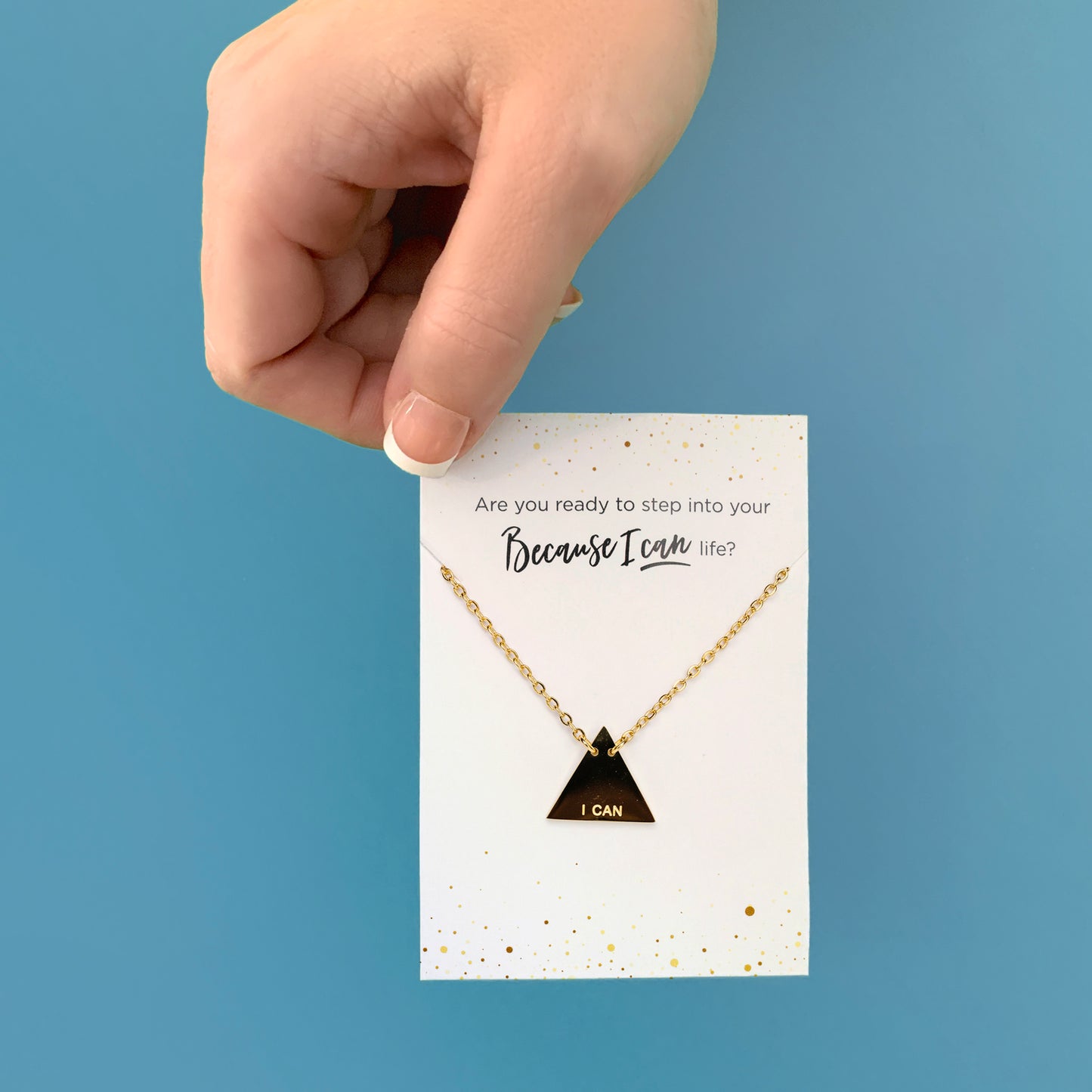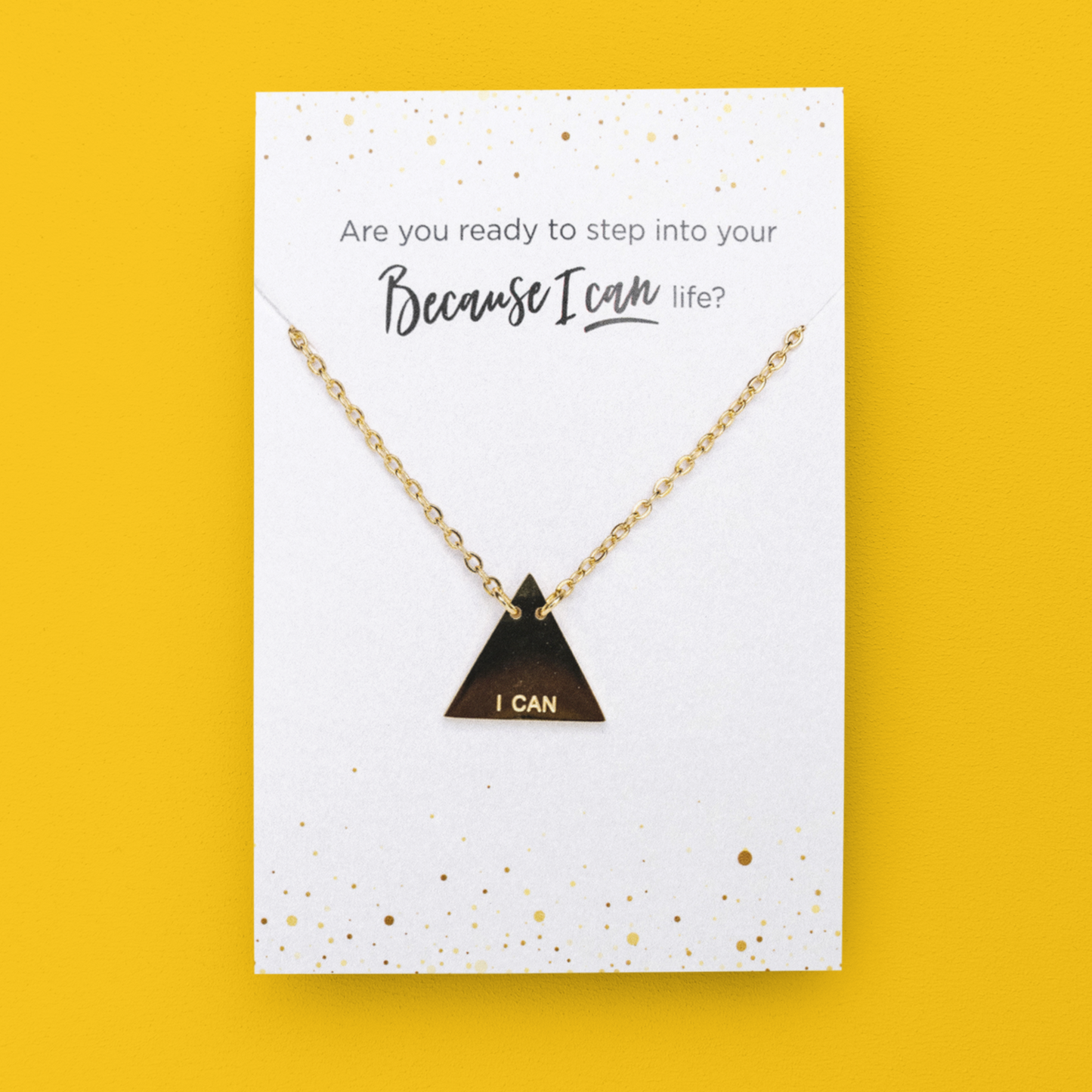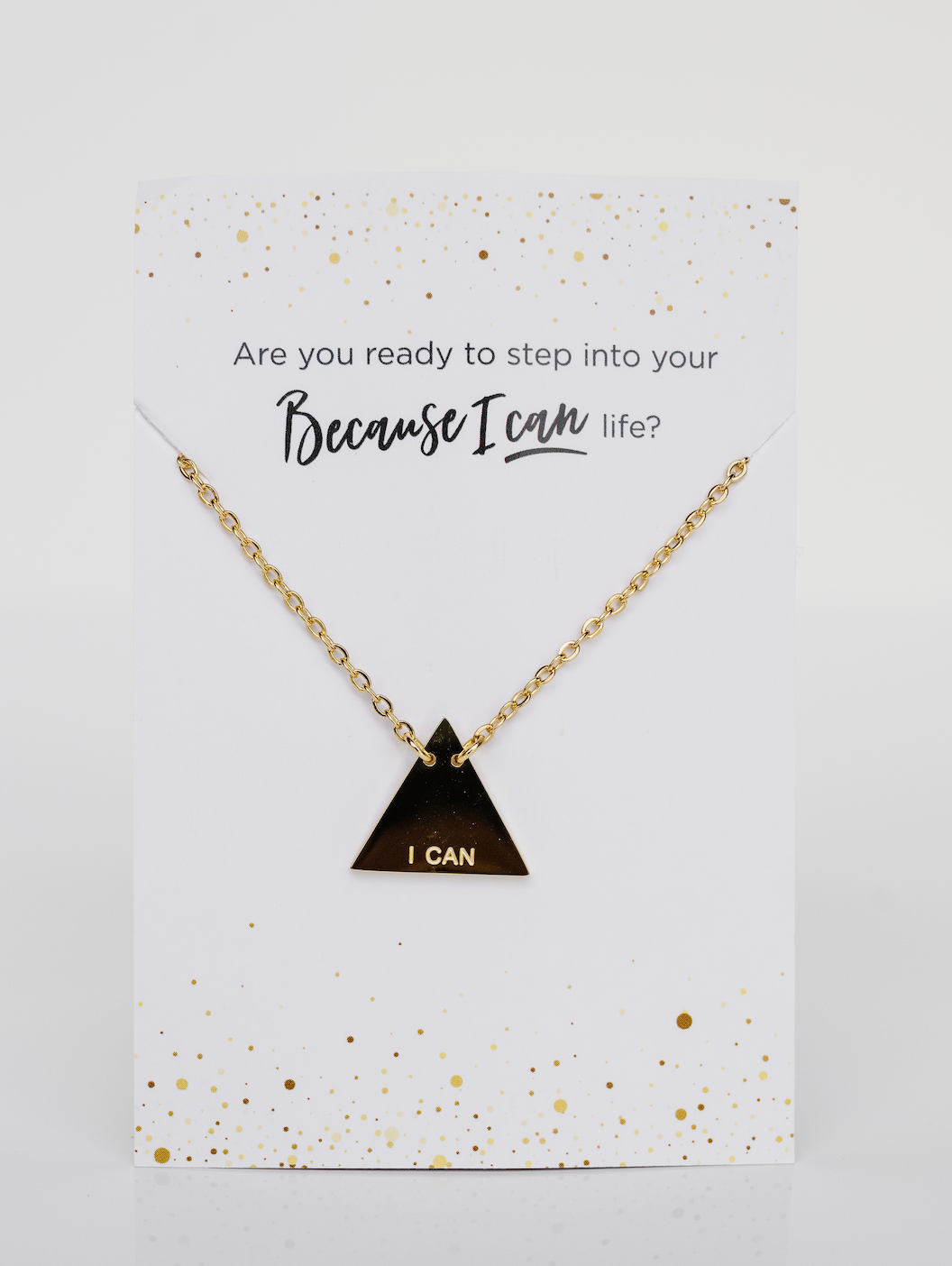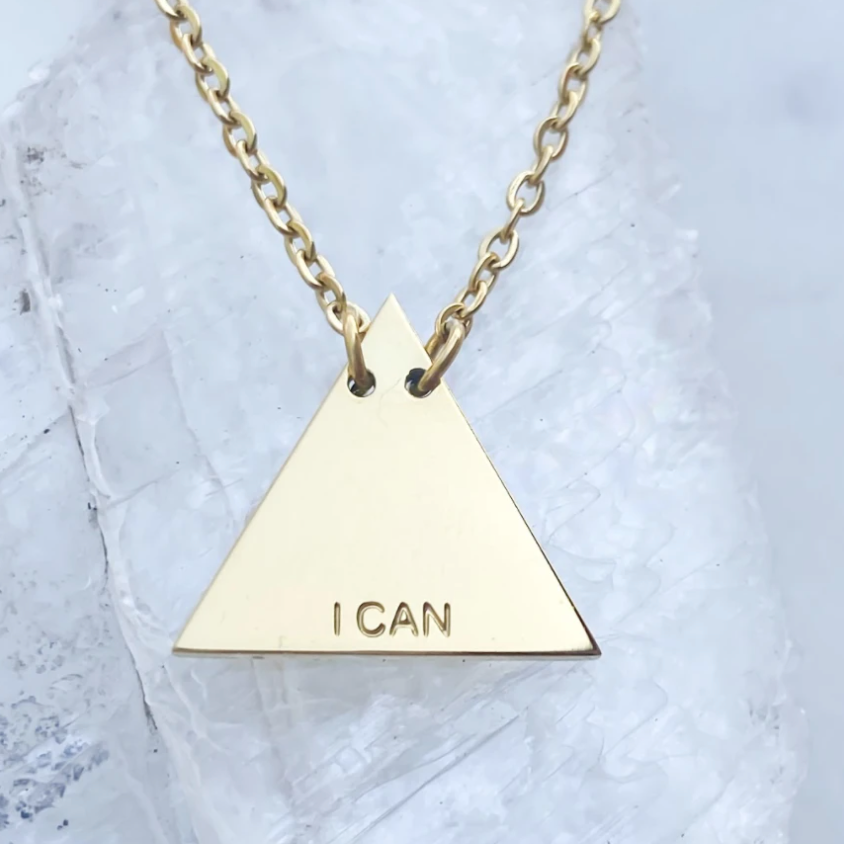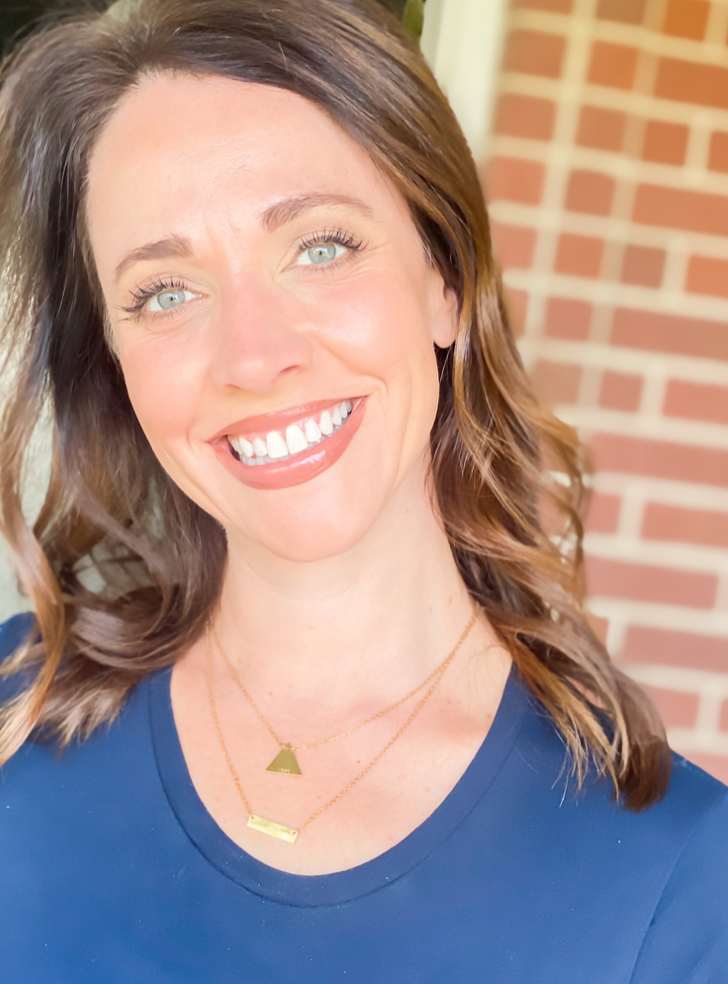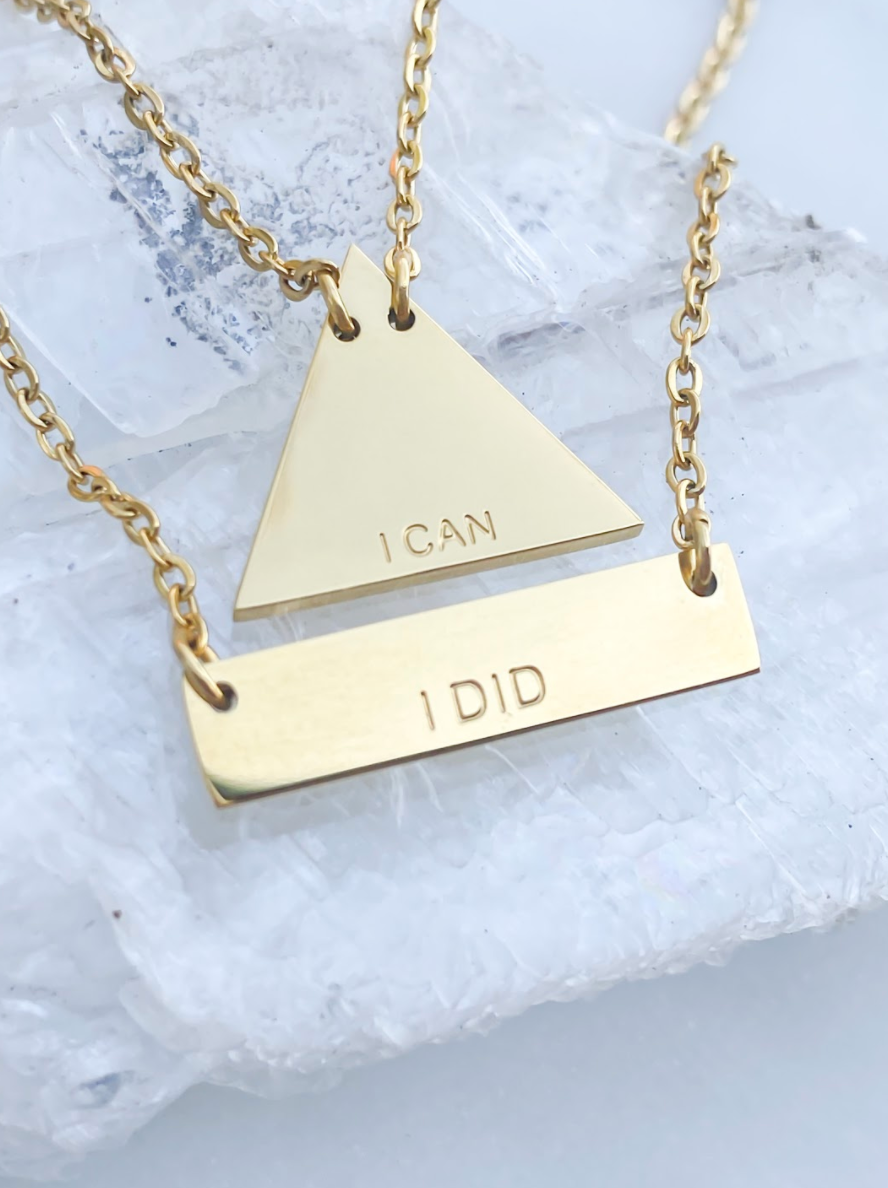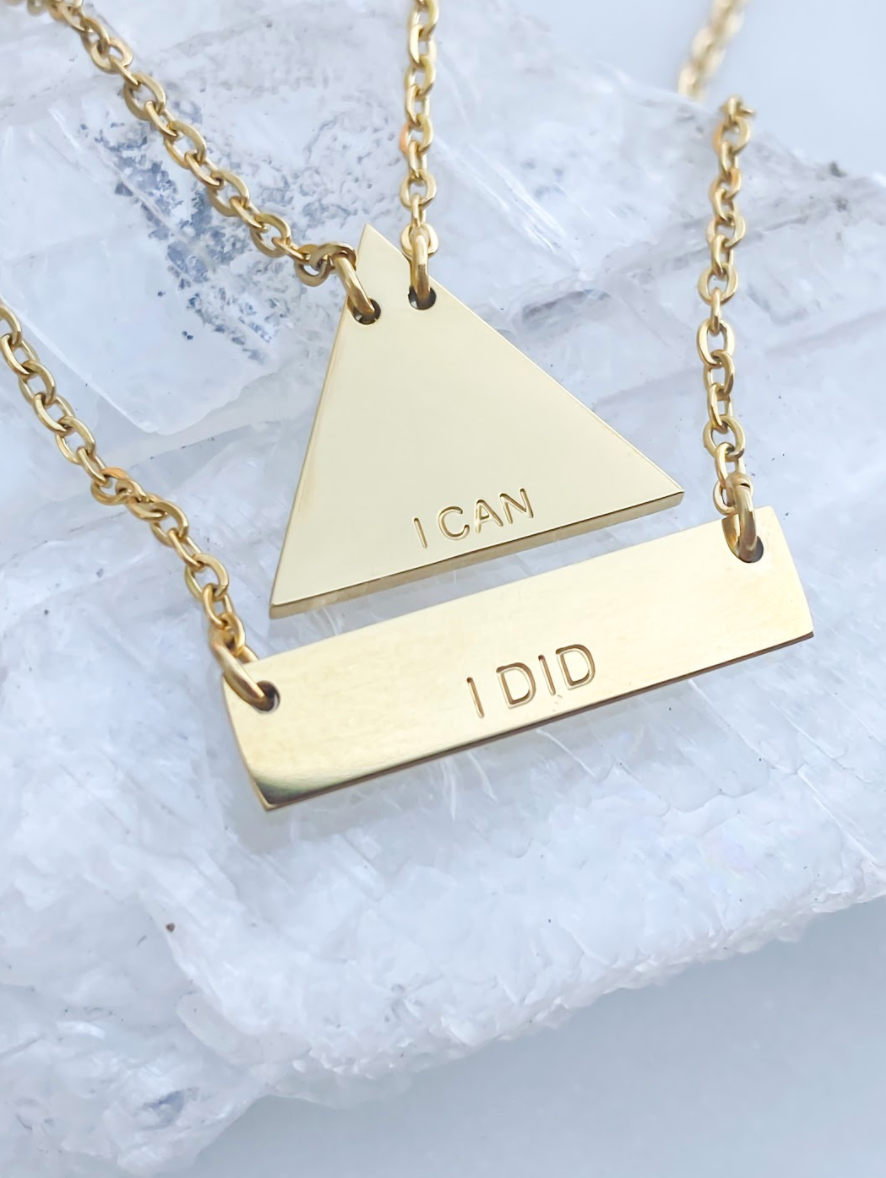 Love this necklace and reminder!
This necklace goes with everything, and is a constant reminder that I can kick fear in the teeth and bless my family!
Very nice
It's great to have as a reminder that we can achieve our goals.
This is a beautiful necklace with a lot of meaning. I would like it to be a little longer and the circle to clasp onto is so small I have to add a larger one. Maybe it is an older bigger lady problem.
Beautiful necklace
I love it! Stands as a great reminder whenever I need it most… I CAN! I only wish the chain was a bit longer!
I think the necklace is beautiful, but I think it should be bigger so you can read the "I Can" on it. I thought it would be bigger when I ordered it. I still love it. I should also have a extender added to it for heavier people with a bigger neck.